ABOUT US
Social Lens Research is a digital insights agency with
 a proven track record of engaging niche, multicultural and underrepresented populations for leading organizations.
JULIE DIAZ-ASPER, FOUNDING PARTNER
Julie has over two decades of experience helping organizations to understand consumer needs, innovate, and pursue new market opportunities. She has worked with a wide range of organizations, including American Express, Google, Electronic Arts, Samsung, AARP, Univision, Share Our Strength, and Georgetown University Impact for Business Center. Julie has a proven track record with emerging technology adoption, small business enablement, marketing strategy development, competitive positioning, in-depth industry analysis, and digital channel optimization. 
Julie has deep experience optimizing Black American, Latinx/Hispanic, and other multicultural marketing research investments by engaging niche populations in those communities (frontline employees, small business owners, high net worth, SNAP/WIC recipients, LGBTQ, influencers, parents, millennials, Gen X). Her in-depth research methodology experience includes online focus groups, mobile ethnographic studies, co-creation sessions, competitive benchmarking, customer journey testing, and employee ideation sessions. Julie specializes in using the power of immersive experiences, creative exercises, and culturally relevant imagery to deepen insights and achieve breakthrough results.
RACHEL LERMAN, MANAGING PARTNER
For more than 15 years, Rachel Lerman helped large companies and global investors use research insights and networking to improve their operations. At the Corporate Executive Board in Europe and the U.S., she expanded research and best practice sharing networks of C-level executives in IT, R&D, Supply Chain, Sales, Marketing and Communications from across industries. She developed strategic relationships with senior leaders at companies like Ford, Exxon-Mobil, Merck, IKEA, Procter & Gamble, Bank of America, L'Oreal, Nokia and Lego. In addition to client-facing roles, internally at CEB she worked on successful projects using customer and employee surveys and qualitative feedback to improve client retention and enhance products and service delivery. Before CEB, she provided institutional investors with research on corporate governance, socially responsible investing, and shareholder rights in Europe and Asia.  Rachel is an active supporter of education reform and serves as a volunteer, board member and advisor to several education-related nonprofits and schools in the Washington, DC area.
CRYSTAL COLLIER, INNOVATION AND TECHNOLOGY LEAD
Crystal is a pioneer in employee engagement to enhance a company's customer experience (CX). Her 20-year career has been devoted to transforming CX by improving the interaction between employees and customers at organizations.  Crystal has significant experience in creating Voice of the Customer programs to enhance CX and increase business growth, including collecting and listening to customer feedback, interpreting the resulting data, responding to improve the experience and monitoring results. She has a proven track record of driving innovation and scale through experimenting with emerging technology, including artificial intelligence (AI) virtual agents, telepresence robots, conversational AI, and biometrics.
LISA GROSHONG, PHD, RESEARCH LEAD
Lisa loves learning what makes people tick. Her applied and academic experience includes using qualitative and quantitative research to investigate the "why" behind tough problems. An award-winning writer with a background in journalism, Lisa loves pulling quotes and anecdotes from interviews to bring analytics to life. Her superpowers include communicating tricky concepts to non-expert audiences and catching typos. 
Lisa's recent work includes projects for P&G, Capital One, Electronic Arts, and the Washington DC Hospital Association. 
JEANIE ADKINS, ENGAGEMENT LEAD
Jeanie is dedicated to building coalitions through qualitative research and strategic partnerships, implementing programs for social impact. With a human-centered approach, she values connecting with people through stakeholder interviews and focus groups, believing conversations drive results and meaningful change. Jeanie's versatility blends the big picture with actionable ideas and strategies through expertise in outreach and engagement, partnership development, DEI&J programming, and organizational growth. She has served as liaison to hundreds of organizations in support of the LGBTQ+ community, financial education, youth development, and closing the gap among racial, social and health disparities. Jeanie has designed and implemented research, programming and resources for the Centers for Disease Control and Prevention (CDC), the DC Hospital Association (DCHA), the National Association of Broadcasters Leadership Foundation (NABLF), Anne Arundel County Public Schools (AACPS), the Equality Chamber of Commerce DC (ECCDC), and the Investor Protection Trust (IPT). As part of her commitment to the LGBTQ+ community, Jeanie was honored as the 2011 "Local Heroine" by the Washington Blade.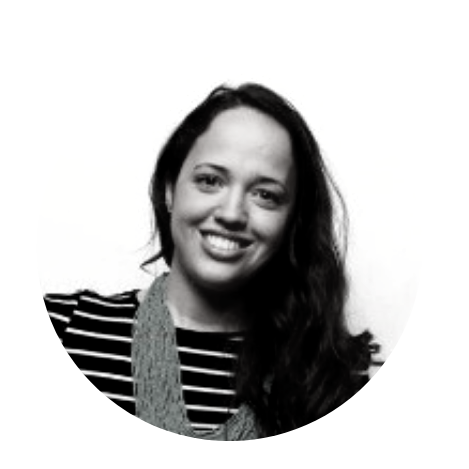 DENISSE ICAZA, COMMUNITY LEAD
Denisse has a track record of crafting strategies and partnerships to target and engage traditionally hard to reach communities. From Latina moms to urban youth, she has experience in crafting offline, social and mobile campaigns to reach quality participants. She is the founder and editor of the award-winning blog AhorrosparaMama.com, one of the pioneers of its kind that offers Spanish-speaking moms new ways to save time and money while not having to sacrifice quality and their favorite brand names. Her client work includes projects for Univision, Google, Electronic Arts, Responsibility.org, Cabot Cheese, Consumer Reports, Disney, and the CDC